<transcy>FROLLOTTO | MORMANNO - ITALY</transcy>
Sweet goodness of shortcrust pastry, filled with creams or jams and is a great example of innovation. Made without ever losing sight of tradition, starting from the ancient recipe of Bocconotto di Mormanno to become: Frollotto. Today, it represents a brand of excellence that is unique in its category.
<transcy>Discover the Frollotto</transcy>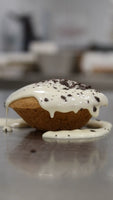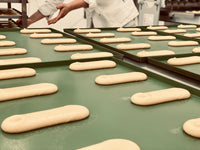 <transcy>SAVOIARDO | MORMANNO - ITALY</transcy>
Sweet, light, crumbly and frothy. Savoiardo is the classic soaked biscuit that takes its name from the royal house of Savoy. Our Savoiardo combines the classic recipe with innovation. Always respecting tradition.
<transcy>DISCOVER THE SAVOIARDO</transcy>
CROSTATA | MORMANNO - ITALIA
Nella scelta delle materie prime siamo molto attenti, perchè le nostre nonne ci hanno insegnato così. Siamo alla continua ricerca di quel gusto sano e genuino e dal dolce profumo che ci ricorda la nostra infanzia. La frolla è fresca, friabile e dalla forma non sempre perfetta perchè fatta a mano ed è proprio così che amiamo lavorare: con il cuore e per il gusto, senza curarci della perfezione.
Vieni a SCOPRIrla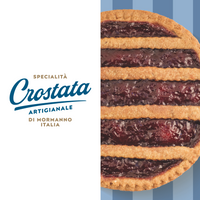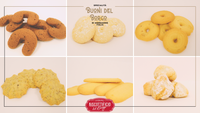 BUONI DEL BORGO | MORMANNO - ITALIA
Potremmo chiamarli semplici "biscotti" ma la nostra filosofia è quella di dare la giusta valenza alla qualità prodotta.
Nasce la linea "Buoni del Borgo". Nata dall'idea di valorizzare dei prodotti unici per le pause caffè o thè. Il "biscotto da compagnia" che viene utilizzato per smorzare con dolcezza ogni momento utile della giornata.
Tutti prodotti con metodo artigianale: lavorati a mano.
SCOPRILI subito
PRODOTTI PIÙ VENDUTI
FROLLOTTO BAG

Vendor

Biscottificio del Borgo

FROLLOTTO T-SHIRT

Vendor

Biscottificio del Borgo

FROLLOTTO | CAPPELLO

Vendor

Biscottificio del Borgo
Complimenti! Prodotto favoloso, varietà di gusti che accontenta davvero tutti. Il prodotto si presenta molto bene anche a livello estetico, confezione curata nei minimi dettagli. Ho spedito i vostri prodotti in Sardegna e la spedizione è stata celere. Abbiamo apprezzato l'originalità e soprattutto la qualità.

Milena
Product quality, territoriality, variety of choice. Then, the Black Frollotto. Black is pure poetry.

<transcy>Joseph</transcy>
Delights like that, I had never tried them. Unique flavors.

<transcy>Eleonora</transcy>
I bought the Gianduia Frollotto and it was really good. Certainly much better than the homemade ones. Compliments!

<transcy>Valeria</transcy>
Ho fatto un ordine online per mia figlia che vive in Provincia di Brescia. L'ordine è stato evaso nei tempi previsti e il pacco è giunto integro e con quanto richiesto. Servizio e prodotti ottimi.

Rosa Maria
Acquisto i Frollotti e gli altri prodotti del Biscottificio del Borgo online spesso, faccio scorta per me e spesso li regalo ai miei amici e parenti e tutti apprezzano questi buonissimi e genuini dolci Calabresi. Il servizio è eccellente come i suoi prodotti, consegna veloce e precisa.

Caterina
Ho acquistato il Panettone del Borgo ed è semplicemente buonissimo. Complimenti ragazzi. Continuate così!

Rossella